About Mrs. Schultz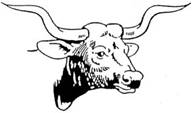 SHICKLEY PUBLIC SCHOOLS
DISTRICT #54
SHICKLEY, NEBRASKA
Name:  Gwen Schultz
Email Address:  gschultz@esu6.org
College(s) Attended:  Northwest Missouri State University, Maryville, Missouri
Degree(s) Earned:  B.S. in Education:  Elementary, M.S. in Education:  Reading
Classes/Grades Teaching:  Kindergarten
Prep Time:  10:05-10:25, 11:30-12:30
Philosophy of Teaching/Why you teach:  I teach because I love to see the progression from the beginning to the end of the school year.  The amount of knowledge that students gain in nine short months is very impressive.  It is really wonderful to see the growth and changes that take place in our students.
Favorite Part of Teaching:  Kids are fun!  Each day, the kids do simple things to make me smile.  It can be a quick comment or a random gesture between students, but I love to see how our kids behave and interact with teachers and their peers. 
Educational Experience:  I have taught Pre-K, Kindergarten, Title I, and returned back to kindergarten since graduating in December of 2006 with my Bachelor's degree. 
Hobbies:  I enjoy spending time with family and friends, watching sports, working in my yard, and cuddling up with a good book.  
Family:  I live with my husband, Chad, and daughter, Lynzie, in Shickley.