About Mrs. Cogswell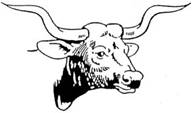 SHICKLEY PUBLIC SCHOOLS
DISTRICT #54
SHICKLEY, NEBRASKA
Name: Lisa Cogswell
Email Address: lcogswel@longhornpower.org
College(s) Attended: Doane
Degree(s) Earned: B/A in Special Education
Classes/Grades Teaching: K-12 Special Education
Prep Time: 5th Period
Coaching/Sponsorships: After School Program
Philosophy of Teaching/Why you teach: I went into teaching to make a difference in a student or students lives. I want them to do the best that they can and I hope I can make school an enjoyable experience.
Favorite Part of Teaching: The students and staff are great to work with here at Shickley. I enjoy the variety
of ages and classrooms I get to experience on a daily basis.
Educational Experience: Sp. Ed.- Jr. High 1 year Coffeyville, KS, 2 years Holdrege, Sp. Ed., 2 years Kearney Sp. Ed. Elem. , 10 years Lubbock TX, 1 year Dorchester Tyke, 9th year K-12 Sp. Ed. Shickley
Hobbies: Scrapbooking, attending Sporting Events, Reading.
Family: Husband Curtis Sons: Coleman and Conner. We also have Skylar Wiese and Ostynn Bartels living with us.