Working...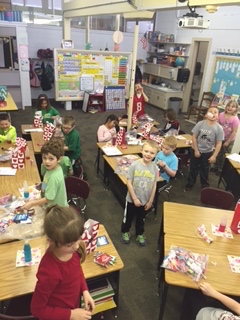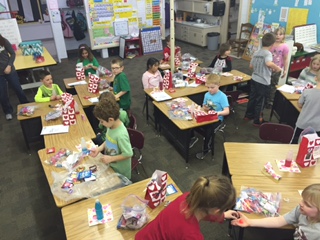 The Valentine's party was a huge hit! The students were overwhelmed with all of the 'goodies' to choose from. One of the activities that we did in writing was to collaborate with partners to write poems. This booklet has been circulated from hand to hand during our independent reading time.
In math the students have focused on learning about different types of measurement such as length, weight, and temperature. We used many centers for the students to compare different items. They have also been working on identifying and extending patterns and telling if a number is even or odd using our song.
In reading the children finished learning about how the long o words are spelled (o-e, ow, oa, oe) as well as why they are spelled that way. We discussed the importance of retelling a story and how it can be used to help us understand what we are reading. We are now working on using plot charts to help us identify the problem and solution in a story. Long i words (ie, igh, i-e) are the focus for this week.
Learning about Abe Lincoln has been the highlight of the day for many of my students. This class loves history and can ask thought provoking questions about the Civil War and Abe's life. We will learn about George Washington's life for the remainder of February. Dental health will also be another unit of study.