Working...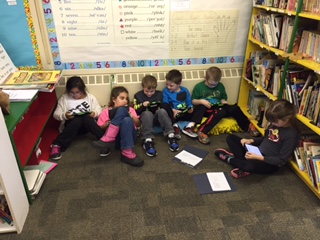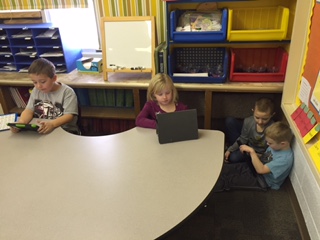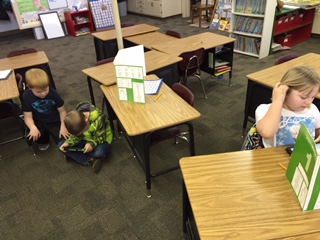 When our math work is completed, the students often have a chance to work on various math apps, such as IXL. Each student can be challenged on their math skills, while enjoying working with other students.
The first graders have been learning about the influential lives of Martin Luther King, Jr. and Rosa Parks. They are shocked at how black people were treated back then and were full of great questions. This week our writing focuses on using a partner to discuss what they have learned. I love to use Venn diagrams to encourage them to use higher level thinking. One of the activities requires the students to compare and contrast their own life to Martin Luther King, Jr.'s life.
In reading the student just finished learning about 3-letter blends and are now focused on the letter clusters -ai and -ay. We are beginning to understand the importance of predicting what will happen next in a story. Our reading curriculum always teaches a fiction as well as a nonfiction selection that is centered around a social studies or science theme.
In math we just finished a chapter on telling time and figuring out elapsed time, which was very difficult for them. They also learned the difference between a digital and analog clock. Chapter 8 focuses on making, counting, and reading numbers from 11-20 and estimating with 10's. They will also do a lot of practice on skip counting by 2,'s 5's, and 10's. Problem solving is a daily occurence.
Please continue to read each night with your child. It makes a huge difference in the classroom.