Working...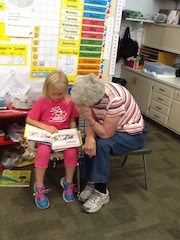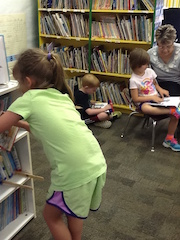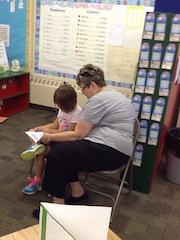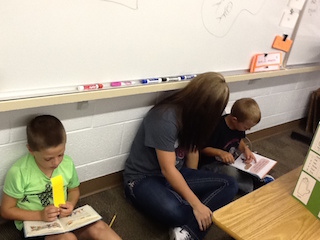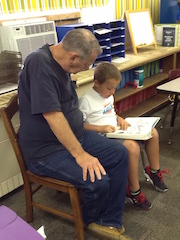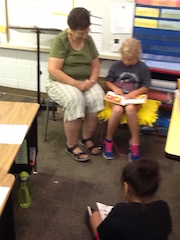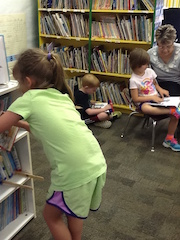 Our independent reading time is super busy! But with the help of the support staff and our 'grandparents', we are thoroughly enjoying this time.
The students watched two experiments this week. They were amazed that oil and water do not mix well together. They also learned what to use on an oil fire. We also made a 'tornado' out of 2 large plastic pop bottles. It even rained during the tornado! This prompted a discussion of where we needed to go and how to stay safe during a tornado warning.
We have finished the 'Smart Start' portion of our Treasures Reading curriculum. We have been working on Unit 1, which focuses heavily on short vowel words.
They have also been working on learning the sounds of the following letter clusters: ar, or, ur, ai, ou, ow, qu, ck, ay, and ee.
In writing the children wrote about what they want to be when they grow up. They are simply precious!
One of the things that we are working on in math is to learn how others solve word problems. Students tell about what they were thinking while solving the problem. These problems are quite challenging so they are really having to think.