Working...

Course Description
The mission of the Exploration of Business & Entrepreneurship is to prepare students for success in understanding their future personal money management, basic business concepts, entrepreneurship concepts, and the role of business in society.
Finance Challenge
The Exploration of Business & Entrepreneurship and Introduction to Business, Marketing & Management classes recently participated in the Nebraska Finance Challenge. The students were divided into teams and competed online by answering 30-questions, rapid-fire exam consisting of categories on Income and Money Management, Spending and Credit, and Saving and Investing.
The Exploration of Business & Entrepreneurship class competed in the Middle School level. Here are the teams and results out of 38 teams:

Green Team – Megan, Nicole & Anthony – 5th
Horns Team – Carley, Holden & Jacob – 11th
Black Team – Kellen, Wyatt, Thomas & Lexi – 14th
Classroom Projects
The students have been busy learning about the economic way of thinking, different economic systems, types of business organizations, money management concepts, and entrepreneurial characteristics.
They are currently investigating the components of Economy. To assist in the learning process, the class has created a Classroom Economy. Students applied for a variety of jobs in order to earn a paycheck. They will be responsible for paying rent for their desk, electricity, and numerous fines that can be imposed. With good behavior/work, the students will receive bonus money. There will be auctions where students can use their money to by tangible items. Each student maintains a bank log, bill log and additional forms for their job.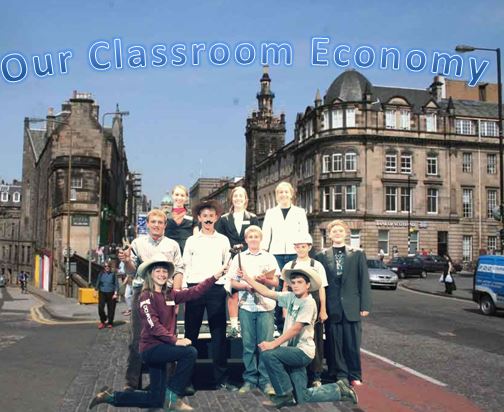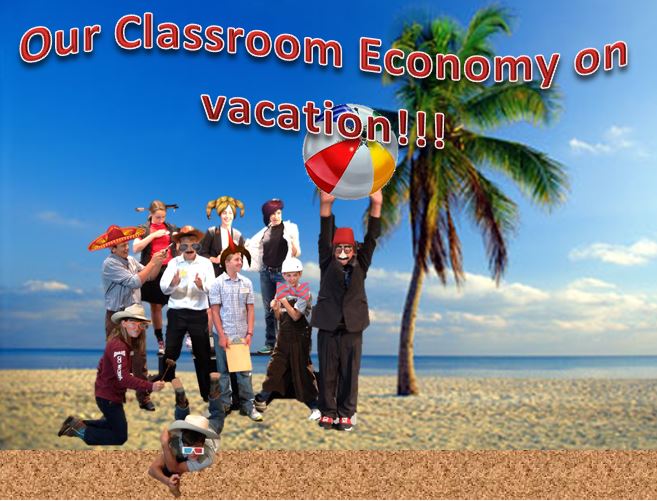 AUCTION DAY ARRIVES!
Auction Day arrived for the Business 8 class. Students were able to purchase items with money they earned from their paychecks & bonuses. The auctioneers picked items to sell & recorded who bought which items & the price paid. The class had a discussion about how they felt about spending their hard earned money.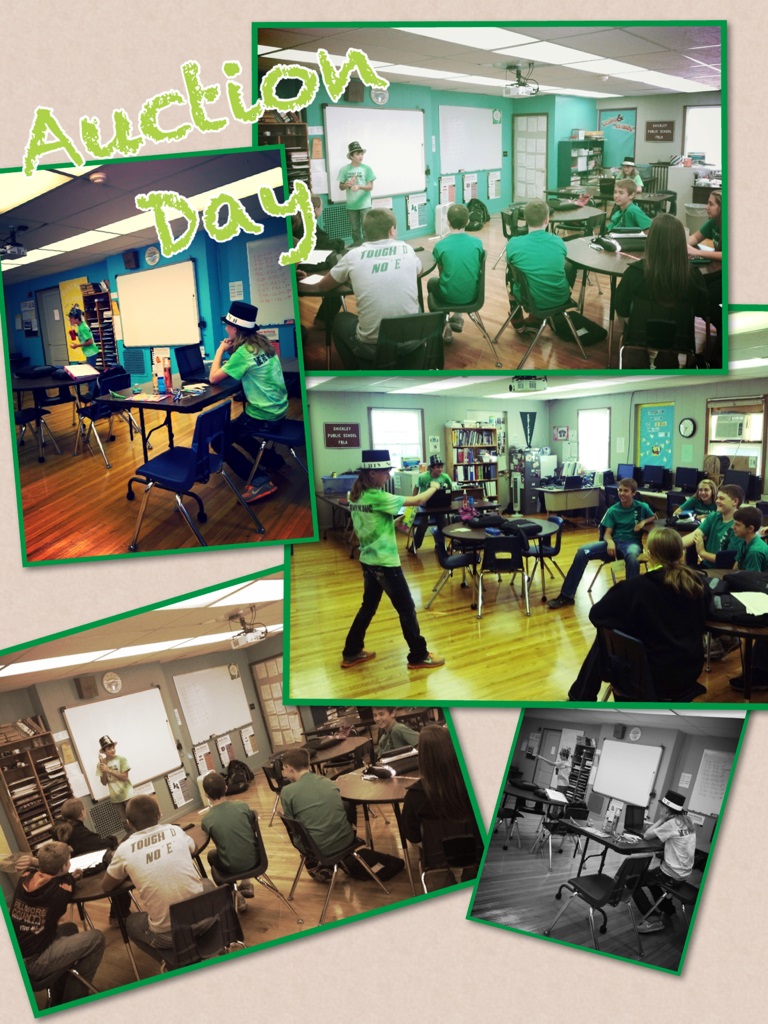 The students worked in groups to research the types of business organizations- sole proprietorship, partnership, and corporations. The students used a shared google doc to compile there research & Prezi to create an online presentation.
Here are their final presentations.
Sole Proprietorship by Carley, Nicole & Jacob
Partnerships by Megan, Thomas & Wyatt
Corporations by Anthony, Kellen, Lexi & Holden
The Business 8 class completed their Economic Systems Unit by researching about Market, Command & Mixed Economies. They compiled their research by creating a glog. Here are their completed glogs.
For the Entrepreneur Unit, the students completed independent lessoning to learn about entrepreneurs, characteristics and skills of entrepreneurs, if they possess the characteristics and skills to be an entrepreneur, their business ideas as well as research about Nebraska and local entrepreneurs.
Here are their Entrepreneur Presentations.
Anthony Wyatt Megan Thomas Kellen
Holden Jacob Nicole Lexi Carley