Working...

Scholastic Summer Reading Challenge
2018 Scholastic Summer Reading Challenge!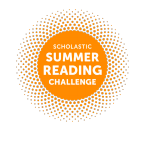 Did you know that when kids read over the summer they are likely to keep ahead when they head back to school? It's called the "Summer Leap," and our school has made it priority to keep our students' skills sharp by encouraging them to read all summer long.
Shickley's grades PreK-6 are signed up to participate in the Scholastic Summer Reading Challenge, a free online reading program that invites children to log their reading minutes all summer long. The goal is for the students in our school to discover the joy and magic of reading, and read the most minutes possible in an effort for our school to earn the title, "Best in State.
I'm excited to share that the theme of this year's program is A Magical Summer of Reading! As students log their reading minutes throughout the 18 weeks of summer, they will earn digital rewards as they meet their weekly reading goals. Plus, throughout the summer, students can learn about great new books to read, access fun videos and printables, and more. You'll also find summer booklists for all ages!
The fun begins on May 7, 2018 and ends on September 7, 2018!
Happy Reading!