Working...

Peer teaching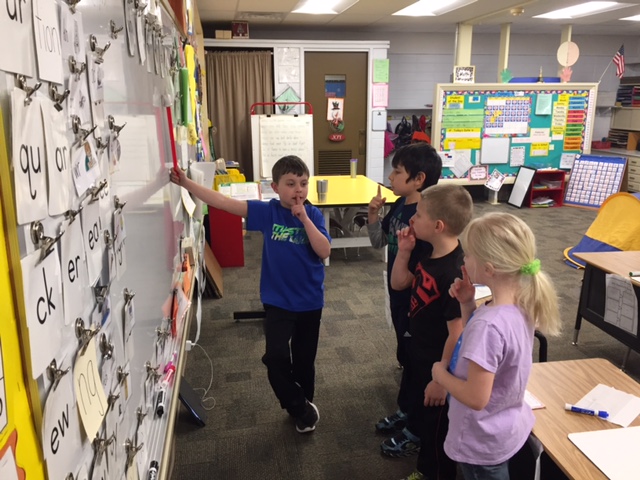 The first graders are doing the actions for digraph sh. Shhhh like in shell.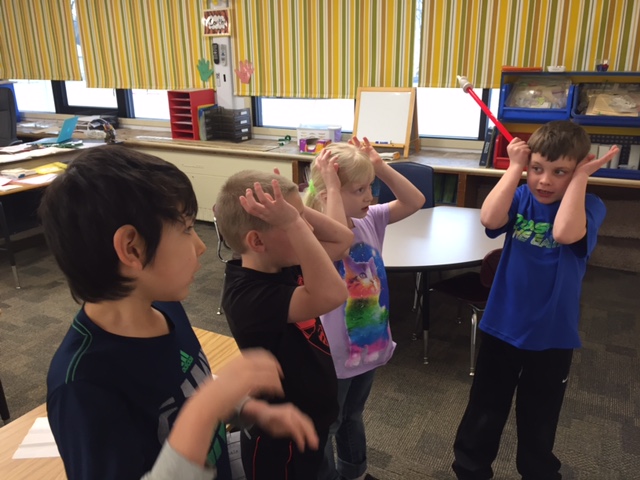 Qu like in queen. They are putting a crown on their head.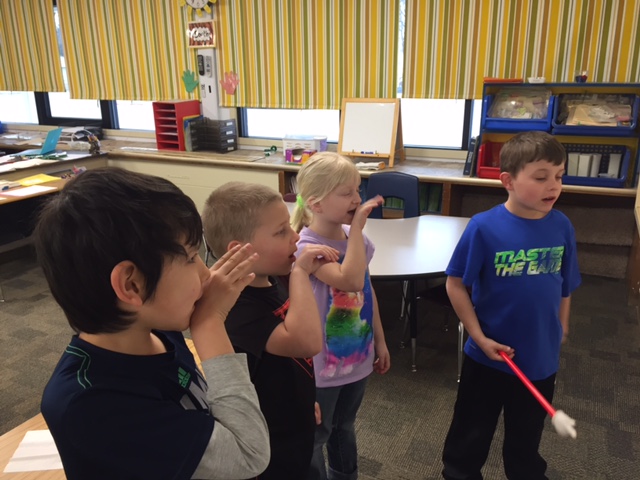 Here are the actions for -ck. /k/ like in duck. They're holding their hands near their mouth to make a bill of a duck.
When the student is the helper, s/he 'teaches' or leads the others in the action for each letter cluster, as well as explaining various spelling rules. They also love teaching the morning math corner. This helps their self-confidence and makes them more aware of what is being taught. It also helps them to practice being a leader.