Working...

Preparing Students for Success in College and Career
Defining College and Career Readiness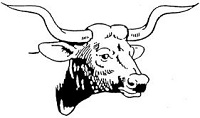 One of our administrative goals is to prepare students for success in college and career.  College and career readiness is referred to by the American Diploma Project Network "the content knowledge and skills high school graduates must possess in English and mathematics – including but not limited to, reading, writing, communications, teamwork, critical thinking and problem solving – to be successful in any and all future endeavors.
This group then goes on to define being "college-ready" as being prepared for any postsecondary education or training experience, including study at two- and four- year institutions leading to a postsecondary credential (i.e. a certificate, license, Associates or Bachelor's degree).  Being ready for college means a high school graduate has the English and mathematics skills necessary to qualify and succeed in entry-level, credit-bearing college courses without the need for remedial coursework.
The American Diploma Project Network then defines career as more than "just a job"  A career provides a family-sustaining wage and pathways to advancement and requires postsecondary training or education. A job may be obtained with only a high school diploma, but offers no guarantee of advancement or mobility. Being ready for a career means that a high school graduate has the English, and mathematics knowledge and skills needed to qualify for and succeed in the postsecondary job training and/or education necessary for their chosen career (i.e. technical/vocational program, community college, apprenticeship or significant on-the-job training).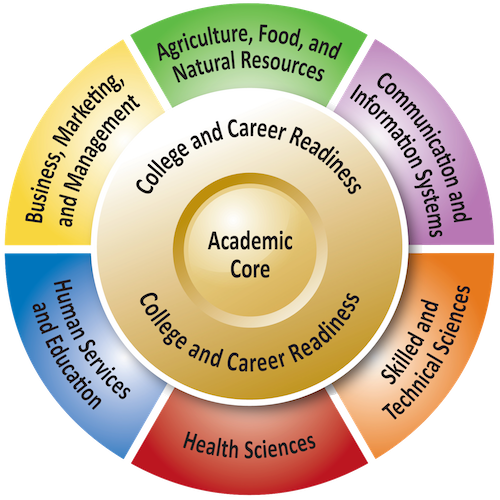 The Nebraska Department of Education has put together a set of standards for Career Preparation.  They define a career-ready person as one who "capitalizes on personal strengths, talents, education and experiences to bring value to the workplace and the community though his/her performance, skill, diligence, ethics and responsible behavior."  According to their standards, a career-ready individual:
1. Applies appropriate academic and technical skills;
2. Communicates effectively and appropriately;
3. Contributes to employer and community success;
4. Makes sense of problems and perseveres in solving them;
5. Uses critical thinking;
6. Demonstrates innovation and creativity;
7. Models ethical leadership and effective management;
8. Works productively in teams and demonstrates cultural competency;
9. Utilizes technology;
10. Manages personal career development; and
11. Attends to personal and financial well-being.
The academic and technical skills that correlate to each of these standards can be found at the NDE website, Standards for Career Ready Practice.  Each of the standards has between two and five academic skills and abilities, with additional indicators of how to determine success or proficiency of those skills and abilities.  For instance, in Standard 1: Applies appropriate academic and technical skills, the first skill or ability identified is Academic Attainment.  To demonstrate proficiency in academic attainment, one skill a student must demonstrate is a proficiency in the academic or core standards.  All of the skills and abilities are listed on the NDE document.
As we continue our work in preparing our students for success in college and career, the above definitions are essential in understanding what this preparation will look like.  If you have any questions about how we are going about this process, please feel free to email me, give me a call, or stop in at the school.