Working...

About Mr. Ippensen
Learn more about Mr. Ippensen
Name: Derek Ippensen
Email Address: dippensen@esu6.org
College(s) Attended: Doane College, University of Nebraska - Kearney
Degree(s) Earned: Bachelors of Science in Biology and Music, Master's Degree in Education Administration
Coaching/Sponsorships: National Honor Society, Senior Class Sponsor
Educational Philosophy: I went into education to help students, teams, and organizations recognize and realize their potential.  To me, this means helping them learn to prepare, compete, perform, and succeed.  Now, as a Principal, I see it as my job to create an environment where students can be successful.  My personal definition of a successful student is one who can understand, communicate with, appreciate, and change the world around them.
Favorite Part of Teaching: I think my favorite part of being in education is to see the excitement and joy when accomplish their goals.  The feeling when you know you have had success is just awesome.
Educational Experience: Before coming to Shickley, I spent four years at Central Catholic in West Point as the Activities Director and Science Teacher.  I was the head Boy's Basketball coach for two years, and before that, I was the freshman Girl's Basketball coach for five years, and the Assistant Track Coach for two years.
Hobbies: To relax, I like to read, watch/coach/talk basketball, and I enjoy coaching in general.  I enjoy listening to and discussing all types of music as well.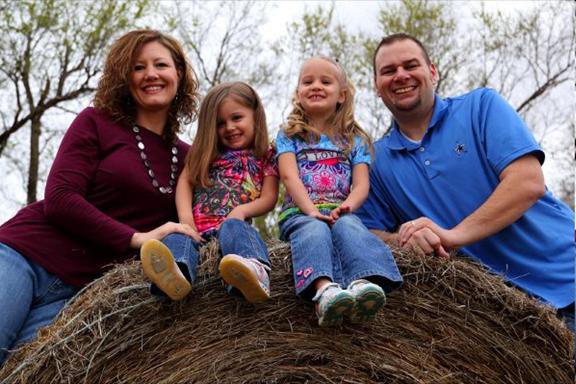 Family: I am married to Jennifer. We have four year old twin daughters names Sophie and Stella, and a dog named Button.